Wider access to KLAY enables easier access to the Klaytn metaverse—and that means getting KLAY listed on as many centralized exchanges as possible, to bring convenient on-ramp, increased liquidity and token trading services for everyone to jump onboard our metaverse. Since the start of our global expansion phase late last year, we've been working to steadily get KLAY listed on leading exchanges worldwide.
With these listings, KLAY is now supported by over 45 CEXes, fiat on-ramps, and OTC/custodians across South Korea, Greater China, Thailand, India, Indonesia, Australia, Japan, US, Europe, Middle East, Africa, and the rest of the world.
Global
Binance (https://www.binance.com/en)
Crypto.com (https://crypto.com/)
Huobi Global (https://www.huobi.com/)
OKX (https://www.okx.com/)
Bybit (https://www.bybit.com/)
Kucoin (https://www.kucoin.com/)
FMFW (https://fmfw.io/)
HitBTC (https://hitbtc.com/)
Korea
Bithumb (https://www.bithumb.com/)
Coinone (https://coinone.co.kr/)
Korbit (https://www.korbit.co.kr/)
GDAC (https://www.gdac.com/)
Probit (https://www.probit.kr/)
BKEX (https://www.bkex.com/)
Greater China
MEXC (https://www.mexc.com/)
LBank (https://www.lbank.info/)
Bitget (https://www.bitget.com/en/)
Gate.io (https://www.gate.io/)
Hoo.com (Hoo.com)
Coinhako (https://www.coinhako.com/)
XT.com (XT.com)
Thailand
Upbit Thailand (https://th.upbit.com/)
Bitazza (https://bitazza.com/)
India
Wazirx (https://wazirx.com/)
CoinDCX (https://coindcx.com/)
Indonesia
Upbit Indonesia (https://id.upbit.com/)
Indodax (https://indodax.com/en/)
Australia
Coinspot (https://www.coinspot.com.au/)
Japan
Liquid (https://www.liquid.com/)
US
Bittrex (https://global.bittrex.com/)
EU
Bit2me (https://bit2me.com/)
PrimeXBT (https://primexbt.com/)
Africa/Middle East
BlockFinex (https://www.blockfinex.com/)
Rest of the world
Velic (https://www.velic.io/)
Nominex (https://nominex.io/)
Dcoin (https://www.dcoin.com/)
BTX (https://btxpro.co.kr/en)
Hollaex (https://dash.hollaex.com/)
Fiat on-ramp
Simplex (https://www.simplex.com/)
Banxa (https://banxa.com/)
Moonpay (https://www.moonpay.com/)
Changelly (https://changelly.com)
OTC/Custodian
Genesis Block (https://genesisblockhk.com/)
Copper (https://copper.co/)
Hex Trust (https://hextrust.com/)
These channels have expanded KLAY's availability for all kinds of users and builders wanting to be part of our metaverse—and we're not stopping here. Our team will continue to work with more exchanges to ensure that anyone, from any part of the world, can participate in the Klaytn metaverse.
This month, the Klaytn metaverse goes multichain with Chongqing Chain and Klaytn-Substrate, KLAY gets listed on Huobi Global, and more! Here's a quick take on our top highlights and latest happenings.
Highlights from the month
New integrations and listings
---
Want Klaytn's latest news delivered straight to your inbox? Subscribe to our mailing list now!
Games have historically always been early adopters of technology—that's why they're a core part of our strategy to drive metaverse mass adoption. To support and grow a vibrant gaming ecosystem on Klaytn, we're actively working on a number of initiatives that range from financial support to a development package, and access to global gaming guilds.
Our financial support comes in the form of grants and incentive programs, to help gaming studios realize their gaming vision without limitations. On the development front, we've put together a Klaytn Development Package that is designed for game studios that lack the experience or manpower to easily create L2 Service Chains, integrate with oracles, and gain access to developer tools and resources.
We're also actively engaging in discussions with leading gaming guilds around the world to expand Klaytn's gaming community and user base—in fact, we're going to be announcing our first gaming guild partner soon, so stay tuned! Beyond that, an IGO (Initial Game Offering) platform is also in the works, which will allow any and all in our community to actively participate in the success of the Klaytn gaming ecosystem.
Our efforts have already borne fruit, with renowned game publishers Netmarble and Neowiz jumping onboard to build their blockchain gaming platforms and games on Klaytn, alongside indie smash hits from talented studios.
Here's some of the best games and platforms on Klaytn
MARBLEX by Netmarble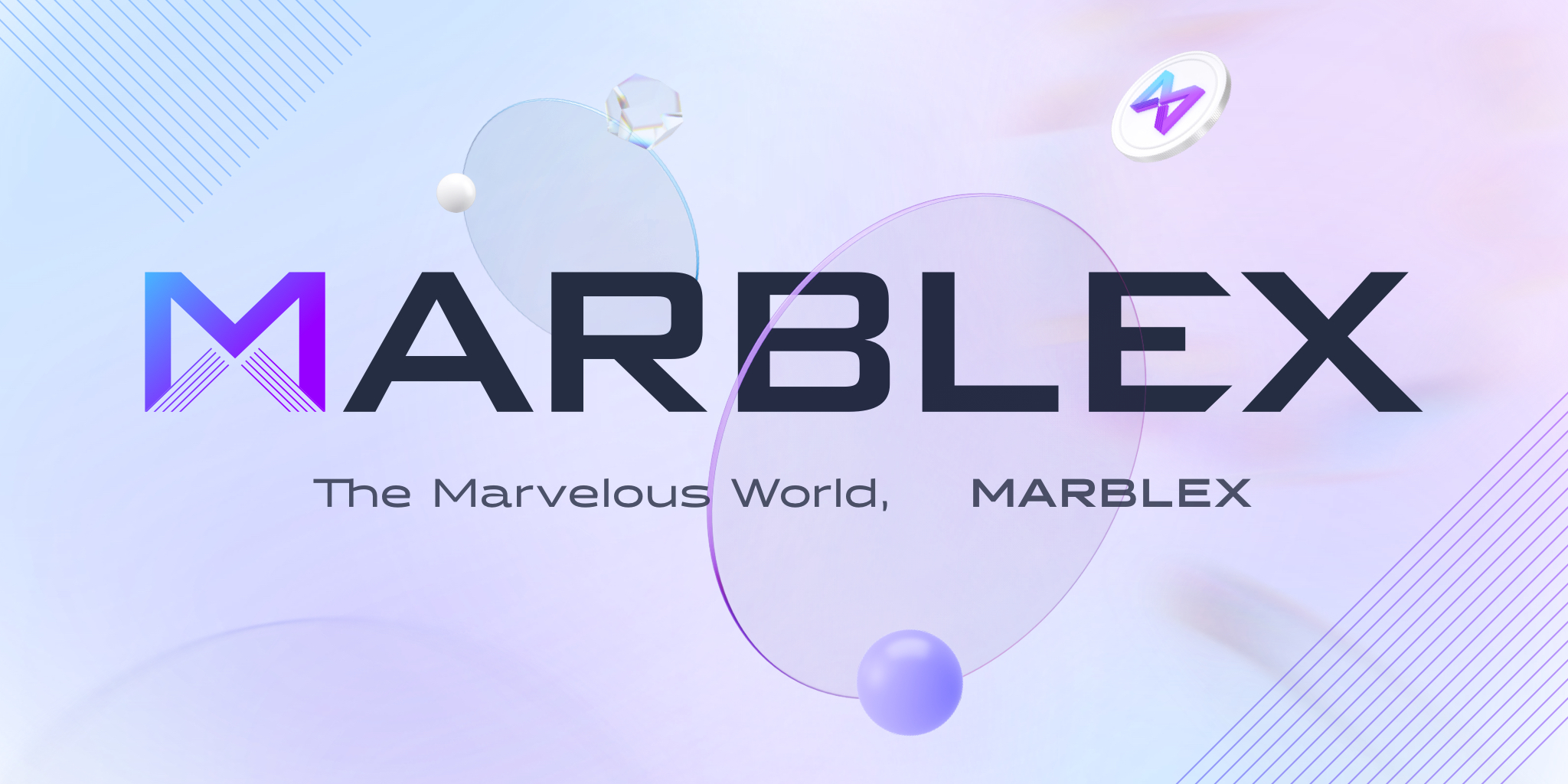 MARBLEX is global gaming powerhouse Netmarble's flagship blockchain service. It was developed based on Klaytn's Service Chain Suite and officially launched on March 17 along with its in-house developed MARBLEX Wallet. Netmarble plans to leverage MARBLEX as a stepping stone for its new blockchain business together with Cube, which is operated by its subsidiary Netmarble F&C.
A3: Still Alive
A3: Still Alive is a mobile game that combines the Battle Royale and MMORPG genres. In March 2020, Netmarble updated the game with a brand new P2E mechanism, which has been extremely well-received by the game's global users.
Ni No Kuni: Cross Worlds
With Ni no Kuni: Cross Worlds, Netmarble brings the critically-acclaimed console JRPG series to mobile and blockchain gamers worldwide. Similar to A3: Still Alive, Ni no Kuni players will be able to acquire in-game currencies through gameplay, and exchange them for game tokens and MBX.
NEOPIN by NEOWIZ
NEOPIN is NEOWIZ's blockchain platform that offers a one-stop service via its mobile app, including access to a pool of blockchain games, staking, and other DeFi services. Through NEOPIN, games can be onboarded easily, reducing blockchain-related development resources so the game studios can focus on delivering the best games possible.
Crypto Golf Impact
Released on the NEOPIN platform, Crypto Golf Impact is the first mobile sports P2E game. Available in 156 countries worldwide via Google Play and Apple App Store, Crypto Golf Impact brings real-time PVP (player-vs-player) golfing gameplay with intuitive controls, set against the background of famous places around the world.
Brave Nine
Brave Nine (also known as Browndust in Korea) is NEOWIZ's flagship strategy RPG that has a global gamer base of over 5 million. On May 13, the game was updated with blockchain technology, adding new mechanics that allows players to earn Brave Tokens ($BVT) minted on Klaytn, as well as expanded gameplay through mythic mercenary NFTs.
KlayCity
KlayCity is a Klaytn L1-based game featuring 28 famous cities turned into NFTs, placed within a setting where players have to rebuild a world that's been ruined by pollution. Its combination of NFT real estate and a P2E mechanism has attracted a lot of attention from the global crypto market, as well as funding from renowned investors.
Klay Dice
Klay Dice is the P2E version of DICAST: Rules of Chaos, a strategic board game where players ​​dodge traps, hunt monsters, and upgrade their heroes to take on even tougher opponents. In Klay Dice, players can purchase heroes, bases, and items as NFTs, which in turn provides them with Diamonds which can be swapped for Dice Tokens that can be used to provide the edge they need to win battles.
And more smash hits coming soon
Everybody's Marble: Meta World
Everybody's Marble: Meta World is the sequel to Netmarble's flagship IP, Everybody's Marble, with a global user base of 200 million. A global real estate investing game where players purchase land, construct and trade their buildings in the meta world based on real cities, Everybody's Marble: Meta World adds a new dimension to the gameplay through tokenomics and NFTs.
Monster Arena
The sequel to Netmarble's hit action RPG game Monster Taming, Monster Arena enhances the winning formula with NFTs and P2E mechanics, allowing players to extend their gaming experience beyond the game and into the decentralized economy.
And now… an exclusive reveal: Project Avatara by NX3/NXIO!
Jointly developed by game studio NX3 of ROHAN M fame and blockchain developer NXIO, Project Avatara is an upcoming blockbuster MMORPG that integrates P2E and NFT mechanisms, and is set to launch in Q3 2022 on Klaytn!
These are just the beginning—our gaming partners have got many more games in the works soon to be launched in the Klaytn ecosystem, so stay tuned!
We'd like to thank everyone who participated in the Klaytn-Covalent Unified Hackathon. We were really impressed by all the amazing projects submitted. Without further ado, here are the winners for Klaytn-Covalent Unified Hackathon 2022!
---
🥇Winner🥇
Covctl
An easy to use CLI tool to query the Covalent Class A endpoints, and an underlying Rust library which exposes all of the Covalent Class A Endpoints (except NFTs currently) to Rust developers.
🥈1st Runner-Up🥈
Fractionalized
An NFT vault that allows users to fractionalize their NFTs on Klaytn, to enable new ways of interacting with NFTs which can prove to be more fun, engaging, and profitable for everyone involved.
Visit the Fractionalized github
 
🥉2nd Runner-Up🥉
Mutual NFT Searcher
A project that allows users to easily compare any two NFT projects in detail. Currently KLAY, ETH, MATIC, BSC NFTs are supported, but using Covalent API, it can be expanded easily.
Visit the Mutual NFT Searcher github
 
🎁Bonus Prizes🎁
Klaytn DeFi Dashboard
A project that used the Covalent API to build a user friendly DeFi DEX dashboard that displays Klaytn blockchain assets on Claimswap, a DEX built on the Klaytn mainnet.
Visit the Klaytn DeFi Dashboard github
Acend
Acend is a multi-chain dapp that allows users to better manage and view their NFT assets across chains in a simple and very intuitive UI.
Klaytn Watch
Klaytn Watch is a DeFi dashboard that allows users to search their address and view their token holdings and balance, also available is the ability for users to view their NFT holdings and their balance(s) and price if available.
---
Another huge round of 👏🏼 for all our winners and hackers who participated at Klaytn-Covalent Unified Hackathon this year! We're so excited for you to continue your journeys into Web3 on both of our ecosystems. We hope to see all of you in person at next year's edition of the Klaytn-Covalent Hackathon or any of our upcoming events!
It is with great delight that we announce the collaboration between Klaytn and Parity to build a Substrate-based Klaytn chain, Klaytn-Substrate. Parity, using its Substrate SDK, is perfectly positioned to help Klaytn explore the possibilities of a true multi-chain environment and achieve our vision for the metaverse in 2022 and beyond.
Klaytn-Substrate will initially serve as an alternate implementation of the Klaytn specification and as a sidechain to our main chain. It will be bridged to Polkadot and to the Klaytn mainnet to act as an intermediary environment where collaborative technological, business case, and community initiatives can combine in interesting and synergetic ways. Building out feature sets to capture and facilitate gaming and metaverse use cases on Klaytn's existing mainnet and L2 architecture is still one of our key strategies. However, Klaytn-Substrate can act as a key "canary network" for us to safely, efficiently, and quickly capture new use cases, new technologies, and provide our community with more options for building great things within the Klaytn ecosystem.
Once the Klaytn-Substrate chain is launched, the tech lead collaboration will continue with the development of new dApps for the chain, as well as porting over multi-chain launches of existing applications from both the Klaytn and Polkadot ecosystems. Parity and Klaytn's teams will also work together to expand the network of enterprises building on Klaytn-Substrate, to encourage a diverse array of service providers and a rich and highly functional business ecosystem.
The collaborative Klaytn-Substrate project will allow us to expand into more areas and ecosystems beyond those enabled by our existing Service Chain L2 solution. With great adoption comes great responsibility, and as our community grows, so will the demand on our main network. From this, Substrate is a natural candidate for expansion and exploration, providing the Klaytn ecosystem with an additional stable, upgradable and high throughput blockchain framework to support our thriving community.
"The collaboration with Parity is in line with our vision to create an interoperable blockchain platform for the metaverse. The Klaytn-Substrate will open up new possibilities for dApps to be developed in a multi-chain environment, to explore collaborative use cases between the Klaytn and Polkadot chains," shared David Shin, Head of Global Adoption at Klaytn Foundation.
Omar Elassar, VP, Ecosystem Development at Parity Technologies, said: "We're excited to work with Klaytn to help its onward journey as a major player in the metaverse and gaming. The team at Klatyn recognize that Substrate is the optimal SDK for technical and business use case exploration."
A number of Substrate features gave us the confidence to embrace it as an additional implementation of the Klaytn vision. Due to its customisation capabilities, the chain's performance could be modulated to support applications with higher transaction throughputs, such as many of Klaytn's DeFi applications. But additionally using its modular and innately extensible design allows for the addition of new runtime features, customisable consensus and governance, EVM compatibility, as well as ability to perform live runtime updates. Substrate is the perfect SDK for Klaytn's ecosystem growth ambitions for technical and business use case exploration. Not only does it provide the ability to build a highly customizable and future proof blockchain with its own unique governance model, it also allows us to rely on a battle-tested framework that takes the guesswork out of deployment.
Using Substrate means we can customise Klaytn-Substrate in a fast iterative manner to find market fit and drive vision towards technical exploration while synergising Klaytn-Substrate's unique path with our existing proven network through bridging and interoperability functionality. Add to this the ability to easily and seamlessly bridge to Polkadot's own secure, decentralized and highly interoperable network, and it's easy to see that this collaboration makes sense.
Great collaborations are built on trust and a shared vision, and this is what we find with Substrate. Klaytn's ecosystem expansion will be secured using the performant, intuitive and reliable infrastructure found in Substrate; and Substrate and Polkadot will continue to reach new heights of adoption with the support of Klaytn's buoyant community. The collaboration is a positive flywheel for Parity, Klaytn and all our users, and we can't wait to see it come to fruition.
The German poet Goethe once wrote: "Enjoy what pain has left behind for you! With hardship past, the same hardships are sweet." No matter the external circumstance, if we persevere in what we believe to be right, we will look back and smile at what has passed.
Klaytn has also been focusing on strengthening our fundamentals in pursuit of the values we espouse. So we proudly announce the release of v1.8.4, which includes extensive improvements in our ServiceChain, an integral element in Klaytn's Metaverse Package. FYI, the release only pertains to the ServiceChain, so CNs or PNs don't need to update.


# Improvements
The name of the VT_RECOVERY option changed to SC_VT_RECOVERY. The option VT_RECOVERY is still usable with the update and is the same option. The option SC_VTRECOVERY_INTERVAL has also been added, which configures the cycle for Value Transfer Recovery. The default value is 5 seconds. (#1271)

Two APIs for the Subbridge namespace subbridge_getChildBridgeContractBalance and subbridge_getParentBridgeContractBalance have been added that return the balance for the respective contracts. (#1254)

We added a logic to check the address type, which is a parameter for the setBridge() function used for setting up a bridge in a token contract. If the address is not of a contract, it cannot be set up as a bridge. (#1299)

The option SC_KAS_ANCHOR_REQUEST_TIMEOUT has been added. Using this option, you can set the timeout for KAS API requests. (#1284)

You can now change the default gas price for ServiceChain. (#1287)

In previous versions, the gas limit for SCN node operators was fixed to 10000000. Transactions that used more gas such as contract deployment would not be processed with the fixed gas limit. So with the update, you can now set your own gas limit for each chain. (SC_PARENT_OPERATOR_GASLIMIT and SC_CHILD_OPERATOR_GASLIMIT). You can also GET and SET the current gas limit for your node using the four new APIs. (subbridge_setChildBridgeOperatorGasLimit subbridge_setParentBridgeOperatorGasLimit, subbridge_getChildBridgeOperatorGasLimit, subbridge_getParentBridgeOperatorGasLimit). (#1353 #1344)
We added the chaindatafetcher option for SEN nodes. This node functions in the same way as the chaindatafetcher option in existing EN nodes. (#1347)

# Fixes
There was a bug in which the URI value when sending ERC-721 tokens were set as an empty string. To solve this, some changes regarding a new event structure as well as a new logic to handle the event have been added. (#1321 #1378)


# Miscellaneous
You can now find out the location of the imported account file when importing accounts using the node command account import. (#1285 #1262)

For more details, please check out this link. Subscribe to our official Medium to not miss anything! Thank you!


Hi, all. This is Klaytn Team.
In our previous article, we dispelled some common misconceptions about Klaytn's technology. In this post, we would like to go over what makes Klaytn stand out as a global L1 blockchain.

Q. What are some technological strengths as well as points for improvement for Klaytn compared to other Layer 1 mainnets?

We are confident that Klaytn possesses global competitiveness, with the network's fast throughput, block scalability, and TPS. But we do have to work on expanding our dev ecosystem as well as improving decentralization. The Klaytn Team is aware of these issues and we are doing our best to reform them.


Klaytn Network's Competitive Edge

1. Throughput and finality
The table and graph below are comparisons of Klaytn with other blockchains. You can see that Klaytn's transaction throughput is at least 3-4 times faster than that of other global top-tier Layer 1 mainnets.

The comparison was made against blockchains that can execute smart contracts and are known for their fast transaction speed: Polygon, Avalanche, and Solana. From the transaction's propagation in the network till the confirmation of its receipt, Klaytn takes about 2 seconds, whereas other blockchains take about 6-8 seconds. Moreover, Klaytn does not require additional confirmations, so in terms of actual processing time, Klaytn has an advantage.
This graph provides an analysis of the data. The code used in the analysis is available on Github, and we will be adding more blockchains for comparison in the future. The result of the analysis can be found here. The transactions have been created following the instructions provided in the respective documentations of each blockchain.
2. TPS
Klaytn is known to have 4000 TPS. It is a figure that has actually been measured in an environment identical to the mainnet. In other words, it's not a theory, but an actual figure. We never attempted to deceive our users with a theoretical figure that is higher than the actual one.
We ran a stress test on the Klaytn mainnet Cypress before its official launch and confirmed 4000 TPS for KLAY transfer transactions. After the performance test, we reset the chain data to the genesis block on Cypress before launching. During last year's network congestion, we again confirmed the mainnet's performance as smart contract transactions were processed at 1000 – 2000 TPS for hours. (Transactions for smart contract executions require more computation, requiring more TPS than KLAY transfers).
Technical improvements for Klaytn
1. dApp developer environment
The blockchain with the most dApp dev tools and references is Ethereum. Ethereum dApp developers can rely on a vast pool of open source, and they have an organic community sharing opinions and solutions for any issues arising in the development process. Klaytn, on the other hand, has less development tools and information, so many people initially experience difficulties developing dApps on Klaytn.
Klaytn quickly decided to improve the development environment for dApps. We opted to make use of Ethereum's vast pool of development tools and information. Klaytn v1.8.0, which was applied to the Cypress network in March 2022 and the hardfork are the results of such efforts. You can now start using development tools including Ethereum SDK, Truffle or Hardhat in the Klaytn ecosystem. For example, you can run Uniswap or Snapshot's open-source code on Klaytn with just minor value changes.
Enhanced Ethereum compatibility not only lowers the entrance barrier for developers, but enables other services developed on other EVM-based blockchains like BSC, Polygon. The general direction for these improvements is what we call Ethereum Equivalence, which was introduced with Klaytn 2.0.
*Attention!!
The only inconvenience regarding Ethereum compatibility is that you have to set the gas price as fixed for MetaMask. This is caused by Klaytn's fixed gas price, so it will be resolved with the introduction of the dynamic gas price model (estimated for July).
2. Ecosystem-based service
Wallets and block explorers services that are required for blockchain services to function. These constitute the basic infrastructure that enhances the stability of the blockchain service as well as developer experience. The Klaytn Team strives to diversify and expand these services in the Klaytn ecosystem.
We are going to diversify the existing services wallets, block explorers, and bridges to give users a wider range of choices as well as to disperse traffic, which leads to more stability. Oracle, random number generators and governance will help DeFi or NFT projects to develop on Klaytn safer and faster. There are more infrastructure services coming up, and they will also be available as open source.
Estimated launch schedule for infrastructure services
3. Decentralization
The name of our blockchain "Klaytn" symbolizes a stone-like robust platform where developers can be fully creative in building their services, just like handling Clay. So we have put network performance as our top priority from the beginning. Accordingly, during the initial phase of developing Klaytn mainnet, we focused on performance to enable mobile services. We would concentrate on the performance-related elements like fast throughput, scalability, and TPS and then move on to achieve decentralization.
In order to achieve decentralization while maintaining the 1-second finality and high performance, we have to do endless research and development. For the year 2022, the Klaytn Team aims to first strengthen governance transparency, and subsequently improve decentralization for the governance and consensus nodes, coupled with the progress of policy and technology.
Currently, we are working on transferring Klaytn's on-chain governance and reward structure to smart contract based systems. With this change, we expect more transparency for the governance voting and reward distribution. Contract-based systems can also evolve to allow the participation of ecosystem members, not only node operators.
The direction for Klaytn's decentralization is explained in Klaytn 2.0's governance decentralization. For an incremental decentralization, transparency of governance will be the priority. The new smart contract-based governance and reward systems will become the technological foundation for Klaytn's ecosystem members to participate.
The Klaytn Team is working day and night to let more participants join and enjoy our ecosystem. Thank you for your continued support for Klaytn. Thank you!
Hello, this is Klaytn Team!

Recently, there has been a lot of false information circulating regarding Klaytn's technology and the mainnet's stability, so we would like to take this opportunity to set the record straight. This article does not intend to deny the inconvenience experienced by users, but rather to clarify the core causes of the issue, and to help users decide for themselves whether technological improvements for Klaytn and the Klaytn ecosystem would be possible.

Q. Klaytn network fails frequently due to stability issues?
In the 3 years of Klaytn's existence, there have been 2 cases when the Klaytn mainnet actually experienced an outage. The causes as well as the patch for the network delay have been explained at depth immediately after the measures.
These incidents are not uncommon even for other promising projects. According to an article by Coin Telegraph from May 2nd, there have been seven such incidents just this year alone. Nevertheless, there isn't much criticism that it "stops often" as there is of Klaytn. So the comments from our communities that Klaytn "stops often" must not simply refer to these two incidents. We will get back to this after explaining the extended network delay.

Q. There have been times when blocks have not been created for an extended period of time. Is it due to a fault in the consensus mechanism?
The extended block creation delay is actually proof that Klaytn's consensus mechanism works in a stable manner. A transaction bug was identified, and it did not go unnoticed by the consensus algorithm, which then put block creation and processing on hold.

Q. What do you mean that the consensus mechanism worked as expected when the block creation stopped?
The mainnet was designed to halt block creation upon detecting a bug due to its distinct philosophy. Klaytn's consensus mechanism is based on a philosophy that is architecturally different from Bitcoin or Ethereum. Bitcoin or Ethereum can continue to process transactions even with incidents, but a transaction already processed may get reverted. On the other hand, Klaytn waits for the incident to be resolved. Transactions will not get reverted.

For example, an EVM bug found last year on Ethereum creates a fork, but Klaytn stops the creation of blocks altogether rather than skipping over the problematic block or allowing a fork to happen. When a fork happens in the presence of a bug, the receipt of a coin or the processing of a contract may be reverted. To alleviate this problem, you can wait for multiple blocks to be validated, but not reverting already processed transactions is the approach that emphasizes stability more.

The aforementioned architecture of Klaytn also guarantees quick processing of transactions with 1-second finality, which enables excellent usability. Unlike other coins that need to wait for additional blocks to be created when withdrawing from exchanges, Klaytn works immediately. When blockchain technology is more integrated into our daily lives, this instant finality and usability will prove themselves to be even more valuable.

Q. Why do people say that Klaytn "stops often"?
1) During network congestions, there could be delays due to the clogging of transactions waiting to be processed, or 2) the ecosystem services are not handling the overload well, which leads the ecosystem participants and users to think that the network stopped. Without accurate knowledge of the cause, communities have been speaking of "Klaytn's network failure" which led to these misunderstandings, but the Klaytn mainnet did not stop. And these services have regained stability through increased throughput and a massive expansion of resources.

We recall that these incidents happened frequently from the end of 2021 till early 2022, causing users inconvenience. At the time, the transactions in the network have increased to more than what it can process, or the usage of a certain service exploded temporarily following the events below.
1) Incessant deployment of a large amount of transactions for arbitrage
As we explained in the Klaytn's Network Status, more transactions than what can be processed in a given amount of time were being created, and with high frequency. If there are more transactions than what the network can process, users may experience some delay until their transactions are handled. It may have been different from the 1-3 second which the users were used to. And due to the large number of transactions, the internal processing for Klaytnscope the block explorer was also being delayed, giving users the impression that no more blocks are being created.

2) NFT airdrops in the rapidly growing NFT ecosystem
Early 2022, Klaytn had a lot of NFT projects with airdrops. Most NFT airdrops used Kaikas, and during the actual mintings the usage of Kaikas skyrocketed within a short amount of time. Since the Kaikas Team is not aware of the airdrop schedules for each team nor the size, it was difficult to respond flexibly.

As explained in the Klaytn's Network Status published shortly afterwards, what users thought of as "stopping often" is not attributable to the stability of Klaytn's network, but rather services not being able to handle the sudden increase in transactions. Klaytnscope and Kaikas later recovered through throughput improvement and resource expansion. At the same time, we also felt the need for improvements in Klaytn's policies for not being able to prevent the occurrence of the bursts in transactions.

Q. What had to be improved in Klaytn's transaction policies?
We saw the need to improve the way that the transactions were being processed:
1. Transaction ordering
2. Gas fee policy

For transactions that attempt arbitrage, the most important thing is to be included in the blocks as quickly as possible. In Klaytn, we used to include the transactions in a block in a random way without providing a logic for determining a priority. This led some arbitrageurs to send a large amount of transactions to increase the likelihood of their transactions being selected to be included in the block. Arbitrages constitute an important part of a DeFi ecosystem, but sending too many transactions can cause inconvenience for other users, because their transactions will be delayed.

After communicating with our communities, the Klaytn Team has come up with two ways for improvement. The first is to get rid of the cause that leads arbitrageurs to send out excessive amounts of transactions. Specifically, we decided to introduce the First-Come, First-Serve mechanism, whereby the transactions that arrived first would be processed first, which disincentivizes the arbitrageurs to create too many transactions. The second is to financially impose a burden when the transaction bursts happen for whatever reason, raising the cost for such behavior. To this end, Klaytn plans to introduce a dynamic gas fee, instead of the current fixed model.

Q. What is the background of the gas price increase?
Here is the timeline of events leading up to the gas price increase.
The surge in transactions at the time was not an organic outcome in the course of the growth of the Klaytn ecosystem, and thus it has led to many unwanted side effects. We think that the biggest cause of the phenomenon is that the cost for monopolizing or freezing the network was so low. This is something that can be abused by malicious actors to attack DeFi services. Furthermore, there were also cases where some services couldn't keep up with Klaytn's high throughput. For block explorers or exchanges, their internal system must be able to check all the transactions, for which they weren't ready. From node operation perspective, the required resources have increased along with blockchain data. And these problems have been misleadingly simplified as "Klaytn stops often", which harms the credibility of the network's stability.

Q. What is going to happen with the gas price policy moving forward?
May 12: Baobab Gas Price Adjusted to 250 ston
July: Introducing Dynamic Gas Price Policy
*The schedule for dynamic gas price policy may be adjusted according to the development progress.

Gas price was first introduced as a measure to prevent network stoppage, and many blockchains alleviate excessive transactions using gas fees. Especially, Klaytn uses a fixed gas price, which called for a steeper increase in the gas fee. The Klaytn Team therefore aimed to solve network issues by raising the gas price in the short-run, and consider introducing a dynamic gas price in the long-run. Fixed gas fee policy is easy to use for services and offers many advantages including convenient price calculation. Since there are more services on the Klaytn network, it would have to evolve in a way that it can withstand network monopolies or stoppages.

The decision to increase the gas price was a process that involved a great deal of communication with the communities, but the effectiveness left a lot to be desired. As expected, it did stop excessive transactions from being sent, but it also had a dampening effect on the whole ecosystem. That is why the Klaytn Team saw it necessary to implement a dynamic fee policy to stabilize the network and minimize gas price burden.

With the Klaytn v1.8.3 upgrade, the transaction processing mechanism will be improved, after which the gas price will be cut back to 250 ston, because the incentive to create excessive transactions has been eliminated to a certain extent. Afterwards, we will introduce a dynamic gas price as a more fundamental solution. In most cases, the gas price will remain low, and when the network is using a lot of gas, the gas price will be adjusted to a higher level accordingly. For more details, please refer to the Klaytn Forum and KIP and feel free to share your thoughts.

---
---
TL;DR
Klaytn will be establishing an Open Permissioned Blockchain (OPB), the Chongqing Chain, on the Blockchain-based Service Network (BSN)
The BSN is a multi-chain infrastructure network that currently supports 28 blockchain frameworks, 19 portals, and more than 25,000 developers and 3,000 apps.
Klaytn will provide the blockchain infrastructure and initial nodes, as well as develop early use cases through partnership with Cloud Chain Technology.
Through this project, Klaytn aims to help developers access new markets and build robust infrastructures for the metaverse.
---
17 May 2022 – China, with a GDP of US$17.7 trillion in 2021, is one of the largest economies in the world. Through a series of investments into blockchain, China is building the Blockchain-based Service Network (BSN), for which Klaytn Foundation will be a partner to build the open-permissioned Chongqing Chain.
Klaytn Foundation, an open-source blockchain ecosystem backed by internet giant Kakao Corp, will be contributing their technical expertise and business insights to provide the blockchain infrastructure and initial nodes for the Chongqing Chain, as well as to help develop the early use cases through a partnership with the Cloud Chain Technology.
The BSN is a multi-chain public infrastructure network that aims to be the standard for all blockchain deployments. As of April 2022, BSN supports 28 blockchain frameworks, 19 portals, and over 25,000 developers and 3,000 applications across over 140 virtual data centers around the world.
"We see great synergies in developing the Chongqing Chain in parallel with the Klaytn mainnet, as it would make it possible for Klaytn developers to plug in to the China blockchain network, providing an entry into the massive China market, and vice versa for Chinese developers looking to go global. Being in China will also help us to develop diverse use cases to bring about the mass adoption of blockchain, strengthen the Klaytn ecosystem and help us in building robust infrastructures to support the development of metaverses," said David Shin, Head of Global Adoption at Klaytn Foundation.
"Following Klaytn's integration to the BSN International earlier this year, we are excited to further strengthen the partnership by introducing the permissioned version of Klaytn, Chongqing Chain, to the Chinese market to support use cases related to NFT, metaverse, gaming and beyond", said Yifan He, CEO of Red Date Technology and Executive Director of the BSN Development Association.
"We are very pleased to cooperate with Klaytn, and believe that with the support of Klaytn network's innovation, security and scalability, the Chongqing Chain will provide developers with new technical solutions to enable a wide range of application scenarios. With the completion of the Chongqing Chain, it will become one of the OPBs on the BSN-DDC Network that will be attractive to enterprise users due to its low cost, availability in the process of technology implementation and ease of use," said Xia Yong, CEO of Chongqing Cloud Chain Technology.
First projects on the chain will include Meta Tel, a decentralized Social Networking Service (SNS) that provides better data privacy and user-centric data, and minting of notable Chongqing and Korean IPs via the Chongqing Chain Distributed Digital Certificate (DDC), which is similar to the technology behind Non-Fungible Tokens (NFTs).
---
About Klaytn Foundation
Klaytn Foundation is a non-profit organization that was established to accelerate global adoption and ecosystem maturity on Klaytn. The foundation manages the US$500m Klaytn Growth Fund and operates alongside Krust, the holding company for all overseas ventures of internet giant Kakao Corp.
About Blockchain Service Network (BSN)
The BSN is a cross-cloud, cross-portal, cross-framework global infrastructure network used to deploy and operate all types of blockchain DApps. BSN aims to change the existing problem of the high cost of developing and deploying blockchain applications by, just like the internet, providing public resource and interoperability environments to developers. In this way, the development and universal adoption of blockchain technology can be largely accelerated.
About Cloud Chain Technology
Cloud Chain Technology originated in 2016. It is a high-tech enterprise with global blockchain technology application development as its main direction. The company is composed of senior entrepreneurs and top blockchain IT professionals, mainly engaged in relevant blocks The development and customization of the operating system of the chain technology, the design and production of the landing application of the blockchain scene. The research and development of the Chongqing Chain is under construction. Alliance chain and data chain have been independently completed. The company's main blockchain Technology development, technical support, and technical services are committed to applying blockchain technology to all walks of life.
Media Contact
Aaron Koh
Head of Marketing, Klaytn Foundation
Email: [email protected]
Here's an update on the change in our Pilot POC program. The Klaytn Foundation selected Kokoa Finance and Klaybank for Pilot POC program at the end of March and decided to provide additional rewards in proportion to the increase in TVL. 
To give KLAY depositors greater and more intuitive compensation, we decided to give POC rewards in proportion to the total amount of TVL, not TVL increase, and notified this to each project team. We will closely monitor the market response and continue to ensure trust in the Defi projects of the Klaytn ecosystem.
Details of the changes will be announced by each project team, and the Klaytn Foundation will make a continuous effort to provide substantial rewards to the teams and users who contribute to the expansion of the Klaytn ecosystem.